Vision
To serve and develop our community by creating a safe haven for all participants who commit themselves to the sport of community laws.
Mission
Active participation in all the structures of sport within our community. Striving to create a safe environment to attract unemployed youth into positive activity.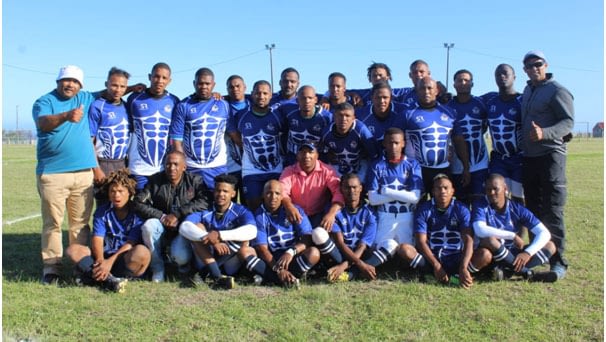 The Kranshoek Dolphins Rugby Club, have participated in the 3rd division which concluded 10 August 2019, out of 8 teams they ended 6th position and the end of the season players started to gel together and we also had huge support from the locals when they play at home.
The junior team who consist of 19/20 years old has been competing in friendly matches and got a winning ratio of 80%.
The club players currently stand on 52 registered players and that includes the executive body. With them playing at home they have attracted young players and players that is staying in Kranshoek, but play outside, of which they will be joining the club again.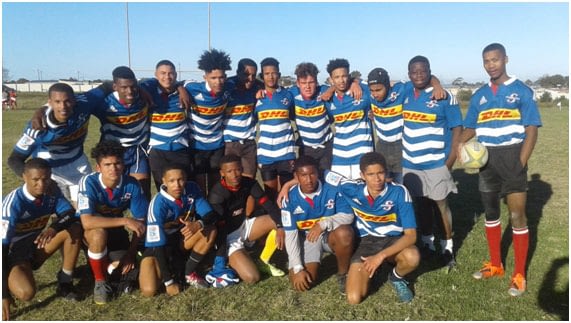 The Kranshoek Dolphins Rugby Club is not just there for rugby, they are there to develop and build sports in the Kranshoek area.
They have engaged with the netball ladies of which the Kranshoek Dolphins Netball Club was established. The club consists of two teams, a junior team ( 11 – 15 years old ) and senior team ( from 16 years ).
They competed in the Bitou Netball League. With limited funds they managed to buy the senior team, playing kit and balls and when they need to travel, they helped to cover transport costs. They are in the process to raise funds to buy kit for the junior team.
We all agree on the biggest achievement for the year: they were able to supply rugby kit (Jersey &Shorts) for their primary school, namely, Kranshoek Primary School.
Since involvement with the school, the senior players were tasked to train the youngsters, u/9, u/11 and u/13 team. The u/11 team for the first time competing reached the quarter-finals.
The u/13 team lost in the semi-finals and ended 3rd in the region for the schools. Thanks to the awesome influence of the Kranshoek Dolphins Rugby Club.
They have also engaged with the local cricket team, Kranshoek Cobras Cricket Club who is currently competing in the South Western District Promotion League, they have sponsored them with caps.
With the close relationship between the rugby and cricket team, there will be some rugby guys that will be playing cricket this coming season.
Through the development program, with all the generous sponsors, they made our baby steps through sports, to keep most of the kids off the street and back into school.
The main focus and goals is through their sport development programs, is to unite the community through team sport and also assisting those in need.
They engaged with Toshiba who will be launching their website soon.
The Kranshoek Dolphins Rugby Club firmly believe in the words of the iconic late President Nelson Mandela:
"Sports have the power to change the world. It has the power to inspire, the power to unite people in a way that little else does. It speaks to youth in a language they understand. Sports can create hope, where there was once only despair. It is more powerful than governments in breaking down racial barriers. It laughs in the face of all types of discrimination. Sport is the game of Lovers" Nelson Mandela